2019 Jeep Wrangler Named Most Awarded Car of 2019 by KBB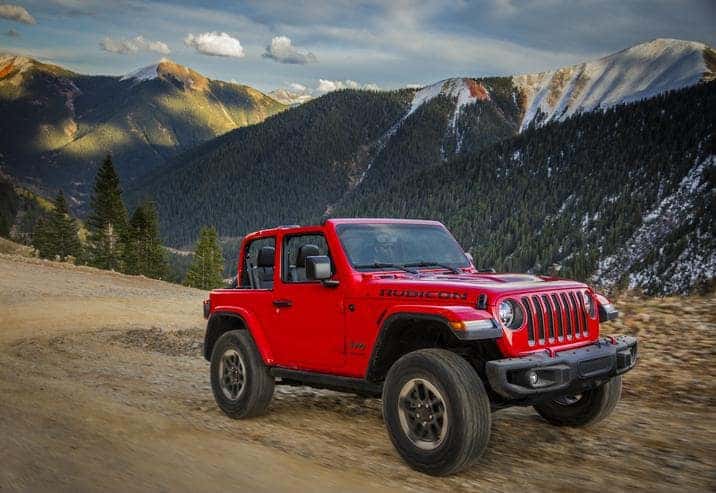 When it comes to award-winning vehicles, they come from all kinds of automakers in every kind of car segment. How does one choose? The easiest way to for a consumer to find the car for them is to first narrow down the search to figure out the kind of vehicle they're looking for – Truck? Sedan? SUV? No matter the type, the next best step is to read the reviews on a trusted car site like Edmunds.com or Kelley Blue Book (KBB). Wouldn't you know, KBB actually recently finished putting together a new list, and KBB named the 2019 Jeep Wrangler as Kelley Blue Book's Most Awarded Car of 2019.
Reviewing vehicles for almost 100 years, KBB has become the vehicle valuation and information source that consumers and the automotive industry have come to trust and rely on for fair and true reviews of vehicles. Along with awards and reviews, KBB also provides consumers with the famous Blue Book® Trade-In Values and Kelley Blue Book® Price Advisor tool to get a better idea when selling their own car, or looking for an award-winning vehicle like the Jeep Wrangler.
This shouldn't come as much of a surprise. The Jeep Wrangler lands plenty of awards all-year 'round, and some of those, of course, come from KBB. Kelley Blue Book's most notable annual awards programs include the "Best Buy Awards", "Best Auto Tech Awards", "Best Resale Value Awards", "5-Year Cost to Own Awards", and "Brand Image Awards". There are also various car accolade lists that were created by Kelley Blue Book's editorial staff this year, including the "10 Coolest Cars Under $20,000", and "Best Family Cars", "10 Best SUVs Under $30,000". The Jeep Wrangler is already the proud recipient of the "Best Resale Value and Best 5-Year Cost-to-Own," and "10 Best SUVs Under $30,000", just to name a few.
With reviews written every year and expert driver testing all kinds of vehicles, the analysts at KBB take all of these awards and the reviews by their staff into account. The 2019 Jeep Wrangler won out over more than 350 automotive models available in the marketplace today. This off-road warrior was up against many of the vehicles and brands that were recognized most often in 2019 thus far.
"Delivering an unmatched combination of leading 4×4 capability, increased fuel efficiency courtesy of several powertrain options, including our new 2.0-liter mild hybrid with eTorque technology, more ride comfort, more interior comfort and advancements in safety and technology, the newest generation of our Jeep Wrangler is a one-of-a-kind SUV that consumers everywhere want to own…We're thrilled that the Kelley Blue Book editors have recognized Jeep Wrangler as the most awarded car of 2019, in addition to previously being on KBB.com's list of 10 Best SUVs Under $30,000 and winner of Best Resale Value and 5-year Cost-to-Own awards. This award demonstrates how broad the appeal is for the all-new Jeep Wrangler." – Jim Morrison, Head of Jeep Brand – North America.
As with every award Jeep vehicles earn, this next one just continues to prove that the Jeep Wrangler is the most capable and most award-winning SUV ever. Want to find your own award-winning 2019 Jeep Wrangler? Come to Aventura Chrysler Jeep Dodge Ram today.
Photo Source/Copyright: FCA Media