2019 Jeep Wrangler Has a Secret Limited-Time Discount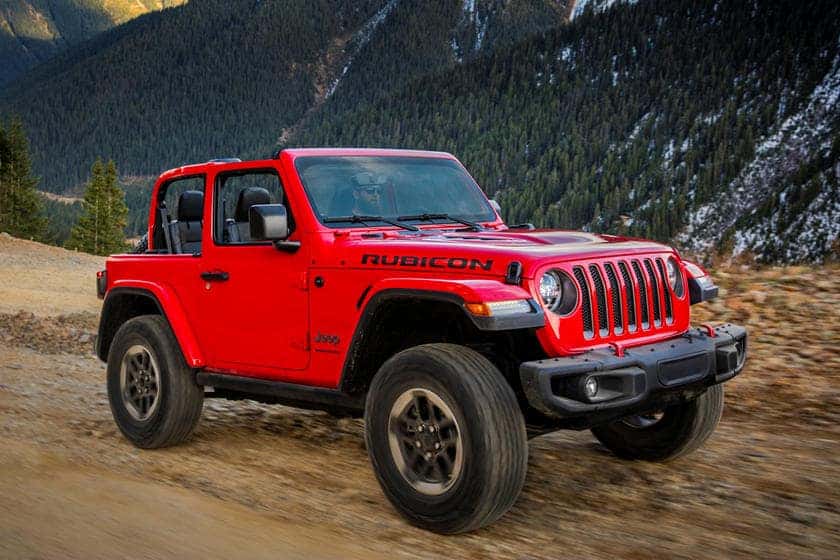 In a few weeks, we're going to be entering the fourth and final quarter of 2019. To consumers, that means December 31st, 2019. To automaker, that means now – like right now. There may not be a lot of noise just yet, but 2020 model year vehicles are headed to dealerships as of this posting, and if there's anything dealerships love, it's new model year vehicles. Know what auto dealerships hate? Unsold vehicles from the previous model year, and that means the consumer has a much larger bargaining chip than they would earlier in the year. Plenty of automakers have released new models over the course of 2019, automobile group Fiat Chrysler Automobiles (FCA) included, like the recent release of the 2020 Jeep® Gladiator pickup truck. With all of this truck fame, the iconic Jeep Wrangler lost some spotlight, and because of that and the new model year, the Jeep Wrangler JL has a new secret discount.
The good ol' people at CarsDirect uncovered a dirty little secret, and it's the unadvertised bulletin sent to Jeep dealers across America that authorizes a dealer cash incentive of up to $1,000 on all new 2019 Wranglers. Note, new 2019 Jeep Wranglers that haven't even been touched since they got on the lot. Still has the new car smell and it available for all the modifications a rock-crawling off-road warrior lives for. Is there really anything better than a virgin Jeep Wrangler just waiting to get a little dirty in the mid?
But wait, this deal won't last long. This secret discount is EFFECTIVE UNTIL SEPTEMBER 3rd. After Labor Day weekend, all bets are off and dealerships will start focusing more on the upcoming 2020 models than the old 2019 model years. Now is the time to get in on a great deal for the one and only Jeep Wrangler. The deal does, of course, come with some restrictions, as all good things do.
This $1000 cash incentive belongs to 2019 Jeep Wrangler models that come equipped with the optional 2.0-liter turbo four-cylinder engine. New consumers have the choice to buy or lease the vehicle, however, so be sure to work it in your favor. After all, the 2019 Jeep Wrangler was named the SUV of the Year for 2019 by MotorTrend, so either way, consumers get a top dollar vehicle at a top dollar price. The 2019 Jeep Wrangler currently has a starting MSRP of $28,045 (plus destination fee). Plus, the 2019 model year has a lot more options to offer consumers.
Did you know the 2019 model year has seven different trim levels for the four-door model of the new Jeep Wrangler? It's a small difference from just the four trims offered in 2018, but it's enough to offer consumers choices, and that's what really matters when it comes to shopping for a new car or SUV. In addition, although this secret, the limited-time discount comes with a catch, needing to opt-in for the 2.0-liter DOHC turbo engine with eTorque, just remember what that mild-hybrid system eTorque can do for a vehicle. Off-roading is all in the torque, after all.
Ready for your own 2019 Jeep Wrangler? Come to Aventura Chrysler Jeep Dodge Ram today.