2019 Chrysler Pacifica Named on Best EVs of 2019 List by Autotrader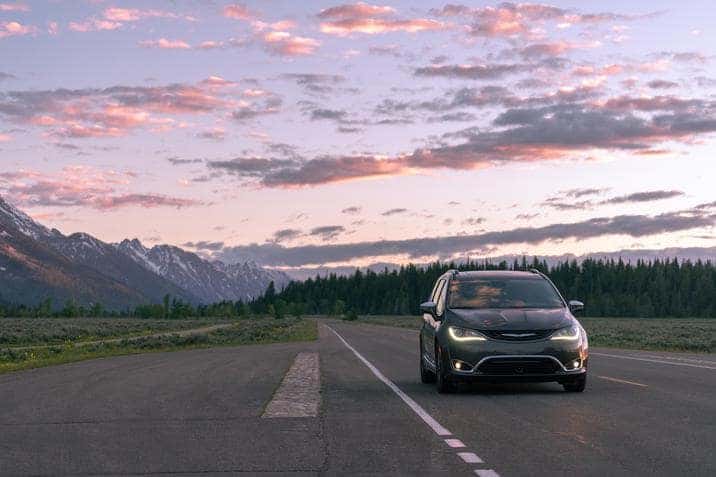 The official media outlet for Fiat Chrysler Automobiles (FCA) couldn't have said it any better when talking about how the Chrysler Pacifica Hybrid Limited continues to electrify the automotive industry. Being the first of its kind, and still the only electrified minivan on the market, and the vehicle that makes up the self-driving autonomous Waymo fleet, the Chrysler Pacifica Hybrid has a lot of great things going for it. So it comes as no surprise that the Chrysler Pacifica Hybrid was recently honored as one of the Best Electric Vehicles of 2019 by Autotrader.
This is much bigger news than it sounds. Not only is Autotrader a very credible site, the most visited third-party car shopping site used by consumers shopping for a new car. Autotrader also has the engaged audience of in-market shoppers, providing an easy and fun experience for today's empowered consumer base. However, even with their history of 20 years (hey, the internet isn't that old yet), Autotrader never put together a list of the Best Electric Vehicles on the market – until now.
"This is our first annual list of the best EVs and we expect the cars on this list to change dramatically over the years…That being said, the Chrysler Pacifica is really in a league of its own – there simply aren't any other minivans that offer the plug-in flexibility of the Pacifica Hybrid. Around town, the Pacifica Hybrid can run on just electricity, making it both quick and quiet. However, the hybrid powertrain means it's good for long trips too – all the while providing the comfort of a luxurious minivan." – said Brian Moody, executive editor at Autotrader
How did they come to this decision? Editors at Autotrader created the inaugural 12 Best Electric Vehicles list based on a list of important criteria, such as maximum range, electric-only range (for PHEVs), price, drivability, and value. Each category was scored on a 1-to-5 scale, with 5 being the highest score of course. Autotrader simply wanted to assist customers looking to purchase a new alternative fuel vehicle in the growing field of battery electric vehicles (BEVs) and plug-in hybrid electric vehicles (PHEVs).
This latest recognition from Autotrader brings the overall award count to more than 120, marking the Chrysler Pacifica in general as the most awarded minivan since 2016. If that's not a nice incentive, then how about the federal tax credit of up to $7500 consumers can take off their taxes for purchasing a new Chrysler Pacifica Hybrid? Even better, until the end of September 2019, participating dealers are offering consumers $2500 retail consumer cash on new 2019 Chrysler Pacifica Hybrid models. With 2020 around the corner, deals like this are sure to keep popping up.
Able to deliver an all-electric range of 32 miles and a total range of more than 500 miles, the 2019 Chrysler Pacifica has an 82 miles per gallon equivalent (MPGe) in electric-only mode. It is the first hybrid vehicle from FCA equipped with a specially designed, innovative dual-motor eFlite electrically variable transmission (EVT). Paired with a specially modified version of the 3.6-liter Pentastar V6 gasoline engine that earned it a spot on the WardsAuto 10 Best Engines List, the Chrysler Pacifica Hybrid continues to be a winner.
Come to Aventura Chrysler Jeep Dodge Ram and test drive the Chrysler Pacifica Hybrid for yourself.
Photo Source/Copyright: FCA Media