2018 Jeep Wrangler News and Updates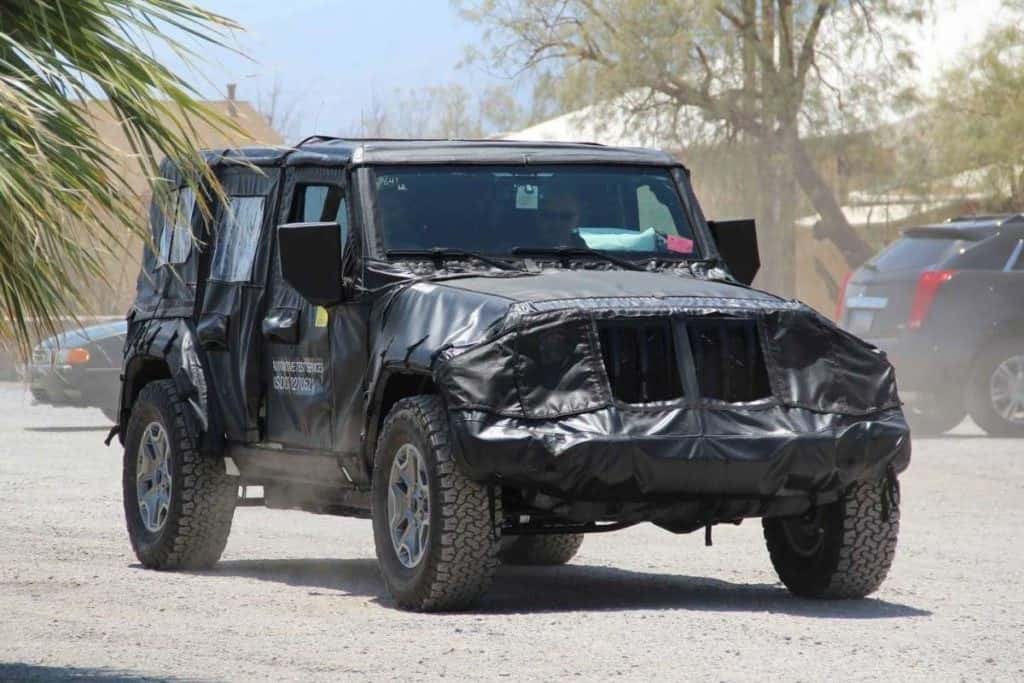 We have all been waiting somewhat patiently for the new 2018 Jeep® Wrangler. How much teasing can one take before we break into a FCA manufacturing plant and steal a peek of a Jeep for ourselves?! Well, we won't have to wait much longer, because this November, the all-new next generation 2018 Jeep Wrangler JL will finally debut.
At this year's 2017 Los Angeles Auto Show, taking place on November 29-30, the new 2018 Jeep Wrangler JL will be on display. This news comes straight from Mike Manley, CEO of the Jeep brand. There have been some changes, but not a whole lot in terms of what makes a Wrangler, a Wrangler.
"It's definitely going to move the game along but you will absolutely know it's a Wrangler – for sure! If we did anything that departed from the Wrangler formula, I don't think I'd be able to get out of the States." – Mike Manley, Jeep brand CEO
The largest change to the next generation Wrangler will be the decrease in the vehicle's weight. Aluminum construction of parts and components have been sweeping the auto industry in recent years, and Jeep parts made of aluminum isn't a surprise. The body frame will still be made of high-strength steel. The reduction in weight results in a better fuel economy, which is a nice benefit for Jeep consumers. Ride comfort and interior noise will also be improved.
The new 2018 Wrangler will also be available with three engine options, ranging from a 2.0L turbocharged four-cylinder engine to a 3.6-liter V6 engine that generates 285 horsepower. A V6 diesel engine option will also be available.
With all this engine talk, it would also be a good time to mention the hybrid electric powertrain Jeep is working on for the Wrangler. As noted before, Jeep has no plans to go fully electric, despite the strengths in generating torque. There will be an electric motor of some sort, as there are in most hybrid vehicles. However, there won't be much more information until we get closer to the estimated arrival date of 2020. Before then, the Jeep Wrangler Pickup is something to look forward to, followed by the Jeep Grand Wagoneer, and a new sub-Renegade crossover (mostly rumors on the last one).
Looking forward to the new Jeep Wrangler? Let's talk about it on social media.
Photo Source/Copyright: static.allaguida.it