Stellantis Hosts Virtual Auto Show Interactive Experience Online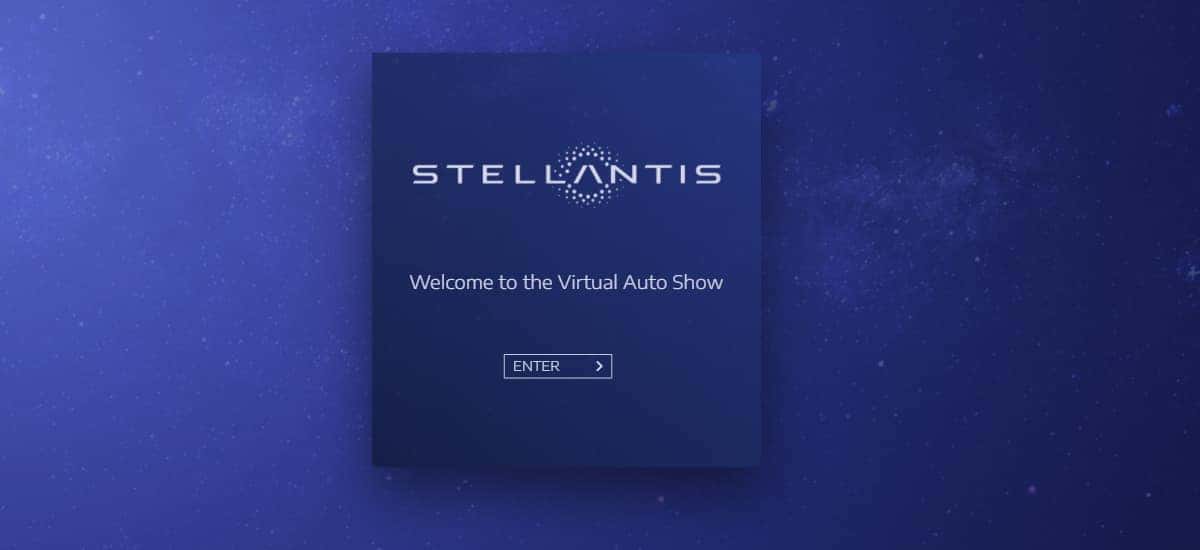 Was going to the 2021 Los Angeles Auto Show not on the agenda this year? Travelling is still a little tense for everyone, especially out of state or out of the country. Many automakers know this, but they still want to show off their new models and upcoming features for their faithful consumers. That's why automotive group Stellantis brought the 2021 LA Auto Show to the web. With a virtual world created by the group, consumers can learn about and experience the newest and hottest vehicles from Chrysler, Dodge, Fiat, Jeep®, Ram, and Alfa Romeo in a type of virtual auto show.
Called a "virtual auto show", clicking the button on the stellantisvirtual.com splash page starts an intro, spoken by a nameless Virtual Brand Ambassador who gives an introduction to the virtual auto show and talks about some of the things we can do, such as taking a quick tour of this interactive and virtual guide to the show, click on specific auto brands to learn what's new for each, or focus in on the upcoming Jeep Wagoneer. It sounds simple, but this isn't just your run of the mill manufacturer site with a sheet of specs and a gallery of available features. Through this virtual auto show, users can immerse themselves while listening to video explanations about the vehicle in question and its features.
Hosted by the Virtual Brand Ambassador, users can get a custom experience. Content is curated based on user preferences, and the tour helps to give consumers a better understanding of Stellantis' many available and upcoming products and technologies in a virtual 3D world. A total of twelve vehicles are available to explore, and if the host registers on the uncanny valley scale for users – it's no Desktop Girl – consumers visiting the virtual auto show may opt for a self-guided tour and turn the experience into a user-controlled 3D environment.
Users can view all twelve models from various angles to see all the tiny details possible. At any time, a consumer dives deep into all the information about the vehicle's technology, features, and applications. The current highlights are the new 2022 Grand Wagoneer, 2022 Alfa Romeo Giulia, and the popular 2021 Jeep Wrangler 4xe plug-in hybrid. Here's a quick overview for those not interested in a virtual tour.
The aforementioned auto brands are all there in the navigation menu, and each has a plus sign to open up a sub-menu with a list of specific vehicle models and a link to brand history. For Ram, the 1500 TRX and 1500 Limited models are available. Chrysler is limited to the Pacifica – surprise, surprise – and Dodge is only showing off the Durango Hellcat…which was discontinued, so that's a little odd. Jeep shares the most, with the Grand Cherokee L, Grand Cherokee Summit Reserve 4xe, Compass Trailhawk, Wrangler 4xe, and Wrangler Rubicon 392. FIAT is hosting a page for its 500X Sport, an adventure rigged SUV. Alfa Romeo is sharing a look at its new Giulia Quadrifoglio, a new high-performance sedan. It's about time!
What do you think of a virtual auto show? Should more automakers host these? It's not like every car on the showroom floor has open doors – some are even blocked off from the public, so why even have it there? With a virtual tour, anyone can get behind the wheel and check out their new favorite car. Follow along with us on Aventura Chrysler Jeep Dodge Ram social media for more information on upcoming models from Stellantis.
Photo Source/Copyright: Stellantis Media