Mopar Releases New Level 2 Charging Unit for Chrysler and Jeep Models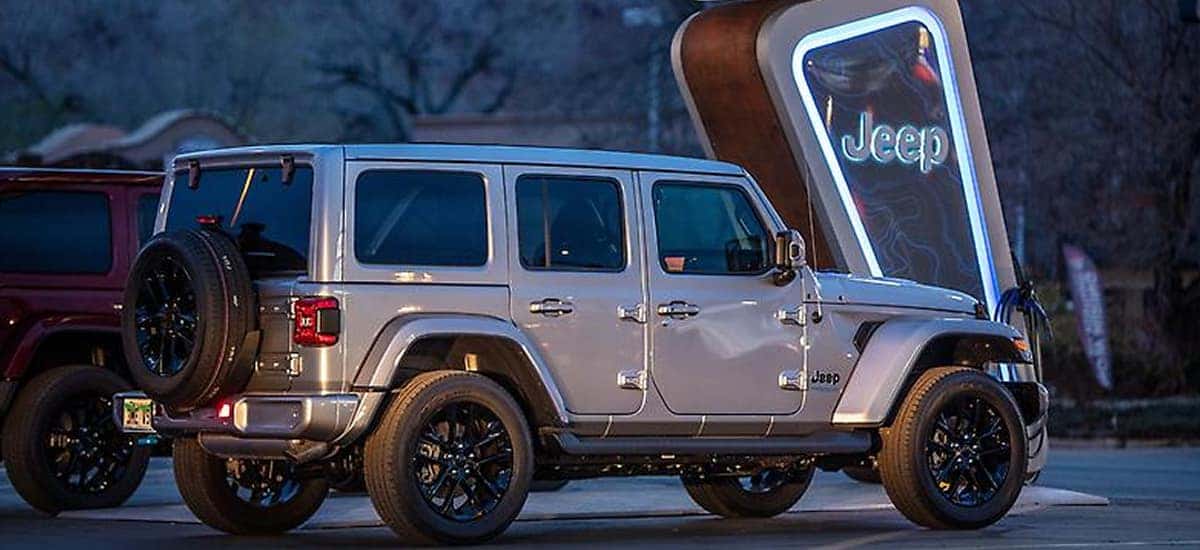 The auto industry has finally bit the bullet and most if not all automakers have made the shift to start a new lineup of electric vehicles (EVs) or releasing some old favorites as alternative fuel vehicles. Even so, there are still millions of consumers in the states who absolutely refuse to purchase an EV or even a plug-in hybrid electric vehicle (PHEV). The thoughts that still fill consumer's minds is the practicality. There are more gas stations than EV charging stations, but city infrastructure will eventually hit a tipping point where there are plenty of charging stations, maybe even the conversion of some gas stations into half-and-half pit stops. In 2021, Jeep launched the Jeep 4xe Charging Network, and other brands are trying to make it easier to purchase and install an at-home charger, like Amazon and Mopar. In 2020, Mopar released chargers for the Chrysler Pacifica Plug-in, and with the new upsurge of EVs and PHEVs like the Jeep 4xe series, Mopar is releasing a new update.
"Our new, factory-backed, at-home, Level 2, plug-in charging units offer a quick, seamless charging solution for Jeep 4xe and Chrysler Pacifica Hybrid owners…At Mopar, we'll continue to enhance the customer experience and expand our electric-vehicle portfolio of accessories." – Mark Bosanac, North America vice president, Mopar service, parts & customer care
Wi-Fi capable, this Level 2 (240-volt) charging units can be controlled by the consumer via a mobile app – there's always an app for that these days – as well as through a web portal. This is surely a huge plus that will get some people rethinking going green. No one likes burning money on electronics plugged in and powered on for several hours a day. These days, leaving a light on in an unused room is heresy to some folk, and even with many electronics that stay plugged in, they're not in-use all day. Even us show bingers have to sleep some time. Being able to monitor and control charging anytime and anywhere helps put one of those monkeys to bed, knowing your new EV isn't unnecessarily sucking up energy while you're still awake.
Available as a plug-in or hardwired versions that supply 32 amps/7.7kW (maximum) of power, these Level 2 charging units from Mopar destroy Level 1 (120-volt) chargers. These new charging units can provide a vehicle with a full charge in just over two hours. That's six times faster than the standard Level 1, and can add an extra plus for consumers who take a trip home for lunch. Speaking of "a plus", each charging unit is Energy Star®-certified and smart-grid optimized to further help consumers reduce energy costs by charging at low-rate times based on the location's power grid. These units are also applicable for energy credit programs where available.
With a U.S manufacturer's suggested retail price of $599, the new Level 2 charging units from Mopar are backed by a 3-year warranty. Able to be used indoors or outdoors, they are portable, lightweight, lockable, and weatherproof. For a little personalization, consumers can even order the charging unit with a Jeep or Chrysler-branded faceplate. And one last thing – if not interested in learning how to install one of these, Mopar has teamed up with the expert installation service company Qmerit for Level 2 charger installation across the U.S. Basically, they're doing everything to make PHEVs and EVs practical.
Oh, and don't forget the federal tax credit, up to $7500 – applicable for 2023. So, are you ready to go green? Find a Chrysler Pacifica Hybrid or Jeep Wrangler 4xe vehicle at Aventura Chrysler Jeep Dodge Ram today.
Photo Source/Copyright: Stellantis Media