2019 Jeep Cherokee Changes and Upgrades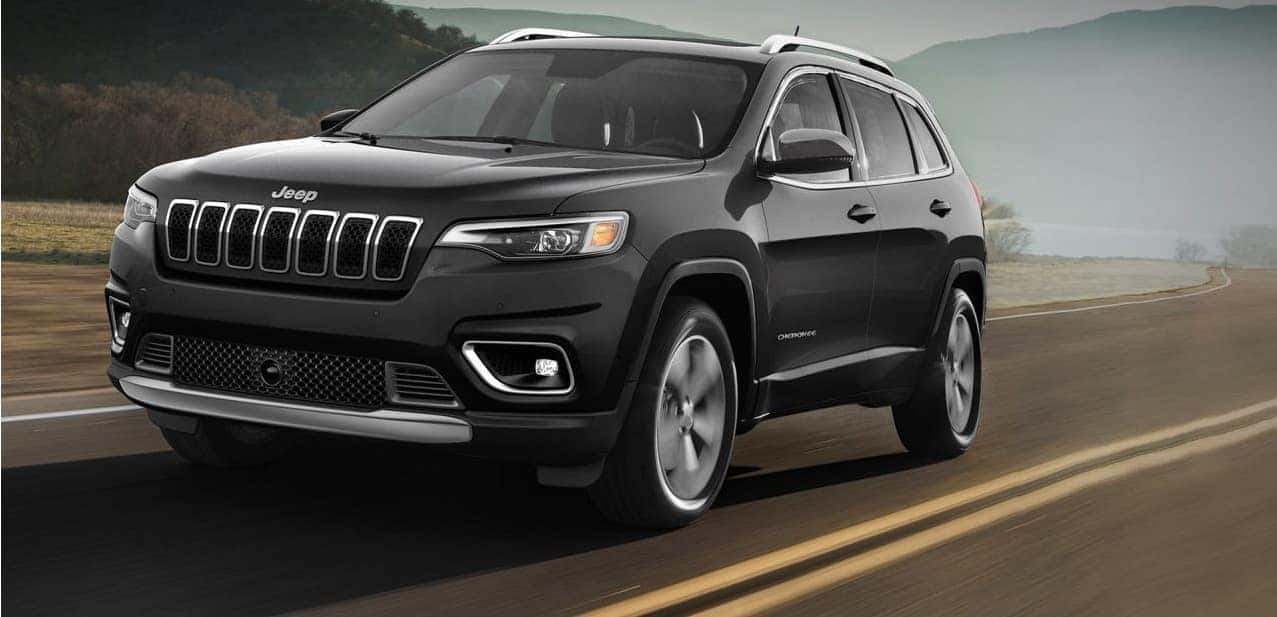 With the 2019 Jeep Cherokee available now, we think it's a good idea to highlight some of the new features consumers may be interested in. What once started out as an SUV in the Jeep brand eventually turned into a crossover. Now in its fifth generation, the 2019 Jeep Cherokee is coming with some new changes that finally make it worthy of the Jeep name. Read on for more.
What's New Cherokee?
More than one would think. Although it's only been in its fifth generation for several years (started in 2014), there's a couple of new features popping up that consumers may be interested in. When the Cherokee first came out, there were a few odd words to describe it – some liken it to a predator of the wild. Now, the Jeep name may be known for going off-road and being aggressive, but having a scary looking Jeep behind you on the highway is like the setup of a horror flick.
To tone it down a bit, the new Cherokee refresh has the daytime running lights and the headlights combined into a single casing to offer a more stylish and slick demeanor to the crossover vehicle. This makes the 2019 Jeep Cherokee looking more elegant, functional, and with an all-around better style. As an added bonus, LED headlights now come standard on the base trim, the 2019 Jeep Cherokee Latitude.
Speaking of looking good and style, the 2019 Jeep Cherokee has a new profile with developed hood lines and an upgraded front fascia. The current look for the 2019 Jeep Cherokee, aside from predatory, also looks a little like Pinocchio, just adding to the quirky odd look. Everything going forward for the 2019 has been redesigned for more refined styling. Instead of a pointed front end of the vehicle, the hood has been raised by an inch to give it a more masculine look while not being too aggressive. The Fiat Chrysler Automobile Group saves such style for Dodge.
Also new, having popped up on the new 2018 Jeep Wrangler JL and 2019 Ram 1500 is the FCA's new future-proof engine. It's a turbocharged 2.0-liter 4-cylinder engine. The FCA knows people want power but also want good fuel economy. Bringing the two together, a small 4-cylinder engine can offer plenty of fuel economy while having more of a roar than a purr under the hood.
This engine is now an option in the 2019 Jeep Cherokee, and the top-tier engine rated a best-in-class 270 horsepower and 295 lb.-ft. of torque. Paired to an eight-speed transmission will also definitely help with fuel economy – the more gears or speeds, the easier it is to switch without expending extra fuel, the main reason for continuously variable transmissions (CVTs). The 2.4-liter Tigershark and popular Pentastar 3.2-liter V6 are also engine options for the 2019 Jeep Cherokee.
Looking for a little more entertainment. Now standard on the 2019 Jeep Cherokee is the next-generation Uconnect 4. That's a large leap from the usual Jeep standard, saving the goods for high-end trims. This means Apple CarPlay and Android Auto are standard, along with Bluetooth voice command connectivity and voice-to-text for easy phone functionality. Uconnect 4 comes on a 7-inch display on the Cherokee Latitude and Latitude Plus, and an 8.4-inch display on the Cherokee Limited (optional for Uconnect 4C with Navigation) and Overland trims.
To top it all off, the new base price for the 2019 Jeep Cherokee is a little lower this time around.
The base trim, the 2019 Jeep Cherokee Latitude, comes in at a starting MSRP of $23,995* – $400 less than the 2018 model base trim. Consumers may find themselves doing a double take though, because although the base is $400 less, next trim up, the Latitude Plus, costs $200 more than the 2018 model trim. This is due to additional safety equipment and features not found standard on the 2018 model, making up for the change in cost.
The Jeep Cherokee may have started off with odd footing, going from an SUV to a crossover across five generations, but it may have finally found its place in the lineup. And wouldn't you know, Aventura CJDR already has some in stock. We're just that good. Find your 2019 Jeep Cherokee now.
*Plus destination fee
Photo Source/Copyright: Jeep